Evaluation and Outcomes Division
Due to the increased importance of formalized program evaluation being necessary to quantify the value of programs to ultimately improve the health and welfare of our target populations, our organizational services expanded to include a targeted evaluation and outcomes focus.  The HALO, Evaluation and Outcomes Division's primary charge is to implement activities that are centered on evaluating and monitoring health programs to demonstrate program effectiveness and impact, and also provide outcomes for program improvement and decision making.
Our Evaluation and Outcomes Division consists of an experienced evaluation and project management cohort that helps our clients develop measurable and attainable goals and objectives to accomplish successful program outcomes.  We provide information to program managers to make informed choices about developing, implementing, and making any necessary adjustments to health services programs.  We provide our services to organizations of need locally and nationally.  We specialize in helping organizations with program focus and program evaluation.
Program Focus:  Address topics directly; determine educational needs; adequately plan a program; select appropriate faculty/instructors; provide the appropriate number of hours of instruction/facilitation to adequately address the content area or topic in question.
Program Evaluation: Shape and implement the formal evaluation process.  Provide evidence of evaluation process in necessary grant applications; develop appropriate instruments to effectively evaluate; conduct evaluation by qualified and seasoned professionals with experience in healthcare management and public health education.  Develop thorough, impressive, and succinct evaluation reports to demonstrate program impact. Develop evaluations that assist programs and organizations to improve their strategies which will allow them to achieve their goals and outcomes through activities such as needs assessments, and both process and outcome evaluation.
Meet our Evaluation and Outcomes Team
The HALO, Evaluation and Outcomes Division consist of the following experienced professionals: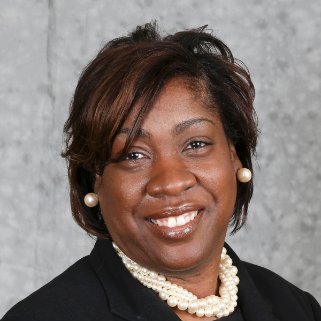 Pamela Collins, MPA, MSA, Operations Manager, has over 20 years of experience that transverses diverse areas such as public health program planning, implementation, and evaluation.  She also has a wealth of experience in strengthening organization infrastructure and increase the operational efficiency.  She managed complex, mission critical public health projects on time and on budget. Ms. Collins provides project/practice management oversight which includes creating and executing project work plans, identifying resources needed, reviewing and tracking deliverables.  She is responsible for all financial aspects of the grant, including monitoring expenditures and reconciliation. Pamela Collins holds a Bachelor of Arts in Political Science from Spelman College and a Masters in Service Administration, with a concentration on Health Services and Master of Public Administration from Central Michigan University, in addition Series 6, 26, and 63 Securities Licenses. She serves on several professional committees and is considered an expert in her field.
Contact Ms. Collins:  pcollins@HALOforFamilies.org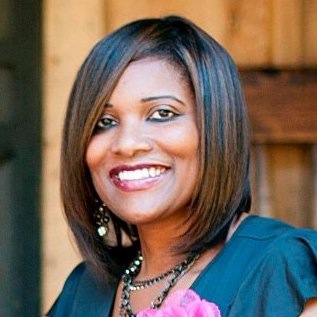 Chanda Nicole Holsey, DrPH, MPH, AE-C is the Founder and Visionary, of Healthy Aims for Little Ones and Families (HALO for Families), and Health Services Specialist. In 2012 she officially launched the HALO, Evaluation and Outcomes Division, which focuses on formally assessing clients' programs and developing outcomes reports to demonstrate program impact.  A veteran public health professional, Dr. Holsey brings over 24 years experience in public health program management, evaluation, and community outreach experience.  Dr. Holsey has experience in developing evaluation instruments and tools, creating necessary evaluation frameworks, conducting interviews and focus groups, records review, developing quantitative and qualitative analysis plans, and overseeing overall evaluation plans.  During Dr. Holsey's career she has focused on health disparity issues at the community level, while honing her skills on evaluation through teaching at the university level, consulting on community projects, and serving on federal review panels.  She has a unique perspective that spans the scholarly world of evaluation, appreciates the practicality of communities, and acknowledges the real issues of funding constraints within non-profit and governmental organizations.
Contact Dr. Holsey:  cholsey@HALOforFamilies.org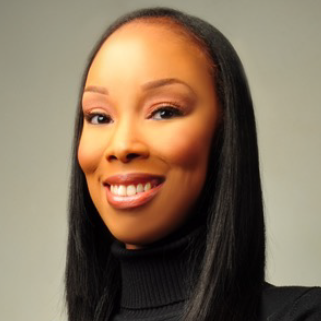 Nastassia Laster, MPH has a background in program evaluation and community-based participatory research including primary data collection, survey development, data management, and statistical analysis. Following the completion of her MPH, she worked at Morehouse School of Medicine's Prevention Research Center where she conducted evaluations of community-based and academic programs and grants aimed at reducing health disparities among minorities. In 2012, she joined the Centers for Disease Control and Prevention (CDC) Office of Public Heath Preparedness and Response as an Oak Ridge Institute for Science and Education (ORISE) Fellow. She currently works on internal strategic planning and evaluation, as well as data management for the annual publication on CDC preparedness activities.
Ms. Laster has a Bachelor's degree in Economics and Mathematics from Emory University and a Master of Public Health with a concentration in Epidemiology and Biostatistics from Georgia State University.
Contact Ms. Laster: HALOforFamilies@gmail.com
HALO, Evaluation and Outcomes Division is uniquely qualified to specialize in providing assessment Services for Continuing Education activities
Our founder, Dr. Chanda Nicole Holsey, has over ten years experience in the area of development and oversight of continuing education programs for health professionals with the following professional groups:  American Public Health Association, Association of Asthma Educators, and the National Medical Association.  She is also an active member of the Alliance for Continuing Education in the Health Professions, an international membership community of professionals dedicated to accelerating excellence in health care performance through education, advocacy, and collaboration. Additionally, Dr. Holsey has published on the topic of CME Collaboration for the Alliance.
Current and past program evaluation clients: