About Founder
Chanda Nicole Holsey, DrPH, MPH, AE-C
Health Services Administrator
Training, Teaching, Evaluation, Grant Writing, Research, and Public Health Consulting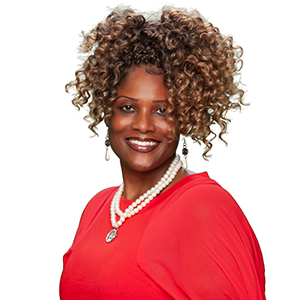 Dr. Chanda Nicole Holsey is a Health Services Administrator, residing in Fleming Island, Florida. She has trained widely on the topic of pediatric asthma education and management and has several publications and professional presentations in the areas of asthma management, pediatric asthma, maternal and child health, chronic disease prevention, health disparities research, and health education. She serves as a contributing faculty at Nova Southeastern University, Health Sciences Department, in Ft. Lauderdale, Florida. She earned a Bachelor's of Arts in Psychology at San Diego State University, a Master of Public Health in Behavioral Science and Health Education from the Rollins School of Public Health at Emory University, and a Doctor of Public Health in Maternal and
Child Health from the University of Alabama at Birmingham. Additionally, Dr. Holsey is a certified asthma educator (AE-C).
Dr. Holsey has a passion to serve and volunteers on several professional boards; most recently in 2019, she was elected to the National Asthma Educator Certification Board, and the next year, elected to the executive committee as board secretary. In 2020, Dr. Holsey was also elected to her local YMCA Clay County (FL) Advisory Board.
Dr. Holsey has or currently consults as a program evaluator, grant writer, program coordinator, grant reviewer, trainer, and research investigator for a myriad of organizations. She brings over 27 years of experience in public health program management and execution, curriculum design and implementation. She has planned, implemented, and evaluated local and national health promotion programs, and is an experienced grant writer. Dr. Holsey has written competitive programmatic and independent medical education grants, and successfully secured funds from foundations, pharmaceutical companies, non-profit organization, and government agencies. She can secure funds, execute programs, monitor program performance, collect and analyze data to assess program outcomes, and effectively reconcile and close out grants.
Currently, Dr. Holsey serves as the Section Administrator for the National Medical Association (NMA) Internal Medicine (IM) Section, the Section Executive for the NMA Allergy Asthma and Immunology (AAI) Section, and the Resource Director for the African American Wellness Project, where one of her activities is to write and reconcile grants for all entities. This year, she secured over $100,000 in funding from several agencies, to include, but not limited to, the National Institutes of Health, CHEST Foundation, Allergy and Asthma Network, AstraZeneca, and Merck & Co. Another noteworthy mention is that Dr. Holsey received the prestigious Floyd J. Malveaux, M.D., PhD, Annual Award, in recognition of her personal and professional commitment towards furthering the causes of the NMA AAI Section and the patients' served at the NMA 2020 Virtual Convention.
Dr. Holsey's personal motto is to "walk with wisdom". She is married to Eric Holsey, and has two daughters, Savannah and Erin. During her rare down time, Dr. Holsey enjoys family time, Zumba, bike riding, gardening, raising Monarch butterflies, reading, enhancing social media/digital production skills, mentoring young professionals, volunteering at both of her daughters' schools, serving as a local elected official in the Fleming Island community, volunteering in community efforts, attending professional football games, and traveling both nationally and internationally.
https://www.linkedin.com/in/chandanicole
https://www.facebook.com/HALOforFamilies
In 2021, our founder celebrated 50 years of life!  Here are a few of her accomplishments and life's highlights to date…